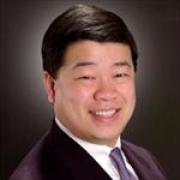 Laurence Huang, MD
I am a pulmonary and critical care medicine specialist with a research focus on pulmonary diseases affecting persons with HIV. I am PI/Co-PI on these main studies:
I AM OLD and I AM OLD-DA (renewal): The Inflammation, Aging, Microbes and Obstructive Lung Disease (I AM OLD) Study and The Inflammation, Aging, Microbes, Obstructive Lung Disease, and Diffusion Abnormalities (I AM OLD-DA) Study is a multi-cohort study whose goal is to examine potential mechanisms for development of obstructive lung disease and progression of airflow obstruction and diffusion abnormalities in a multi-national cohort of HIV-infected subjects with opportunistic pneumonia.
I AM GOLD: The Integrated Analysis of Microbial and Genomic data in Obstructive Lung Disease (I AM GOLD) Study is a multi-cohort study whose goal is to examine airway microbial communities (the lung microbiome) and inflammatory gene expression markers at the time of acute infection and during chronic stable disease that are associated with HIV-associated COPD and lung function decline in HIV and to perform integrative analyses of the airway microbiome, microbial and human transcriptome, metabolome and lung radiographic changes in HIV+ COPD.
Recent, former studies:
IHOP: The International HIV-associated Opportunistic Pneumonias (IHOP) Study is a multi-national cohort study whose goal is to improve our understanding of the epidemiology, etiology, and outcome of pneumonias in persons with HIV infection. IHOP was part of the Lung HIV Study, a collaborative multi-R01 consortium established by the National Heart, Lung, and Blood Institute (NHLBI) to examine a diverse range of infectious and non-infectious pulmonary diseases in HIV-infected persons.
Lung MicroCHIP: The Lung Microbiome in Cohorts of HIV-Infected Persons (Lung MicroChip) Study is a multi-cohort study whose goal is to examine the composition and function of the lung microbiome in persons with HIV. Lung MicroChip was part of the Lung HIV Microbiome Project, a collaborative multi-U01 consortium established by the NHLBI to study the lung microbiome in HIV infection.
I am also involved in training the next generation of clinical and translational researchers at both fellowship and junior faculty levels, including through the following NIH-funded training programs:
Multidisciplinary Training Program in Lung Disease (NIH T32 HL007185): This is a continuation of the UCSF Multidisciplinary Training Program in Lung Disease, which provides training in basic and clinical sciences important to the respiratory system. The program draws on the basic and clinical research skills of the broad group of faculty at UCSF addressing questions directly relevant to lung biology and disease. The grant is to accommodate a total of 13 postdoctoral trainees, including both MDs and PhDs. The main program is an actual research experience under the close supervision of a Preceptor and a review committee selected on the basis of the experimental approaches of the trainee. These approaches include disciplines applicable at the molecular, cellular, tissue, organ, whole animal, clinical, or population levels.
CHIC (NIH K12 HL143961): The UCSF Career Development Program in Cardiopulmonary, Hematologic, and Immunologic Comorbidities of HIV (CHIC) is a K12 training grant whose goals are: (1) To recruit MD, MD/PhD and PhD scholars dedicated to independent research careers conducting clinical and translational research in HIV-related heart, lung, and blood research; (2) To design, implement, and monitor individualized and tailored research training and career development of these scholars using an interdisciplinary, team-science, and team-mentoring approach that combines didactic training in research methods with supervised research under the mentorship of an experienced faculty mentor and mentoring team; (3) To produce the 'next generation' of researchers in HIV-associated heart, lung and blood diseases.